How are we preparing our buses
Rajesh Transports has the legacy of premium services. We never fail to provide the comfort and care our passengers deserve. Even in these unprecedented times, we make sure that you are protected from the coronavirus, in every possible way.
As you know, the virus stays on the surfaces and can even spread through the air. So the passengers must take care of their safety in terms of washing hands, wearing a mask, and of course, social distancing.
While you make sure your safety through personal hygiene. We provide you the services that are purely aimed to make our bus travel-friendly even in these tiring times.
Regarding this, we have partnered with Germ shield services from the house of Droom. These services are an all-encompassing solution to make the bus completely germ/virus free.
Droom offers "Germ Shield" services which have proven results to prevent the spread of SARS and other droplet-based viruses. The treatment uses globally accepted antimicrobial technology to sanitize surfaces that make traveling in the bus safer during COVID 19.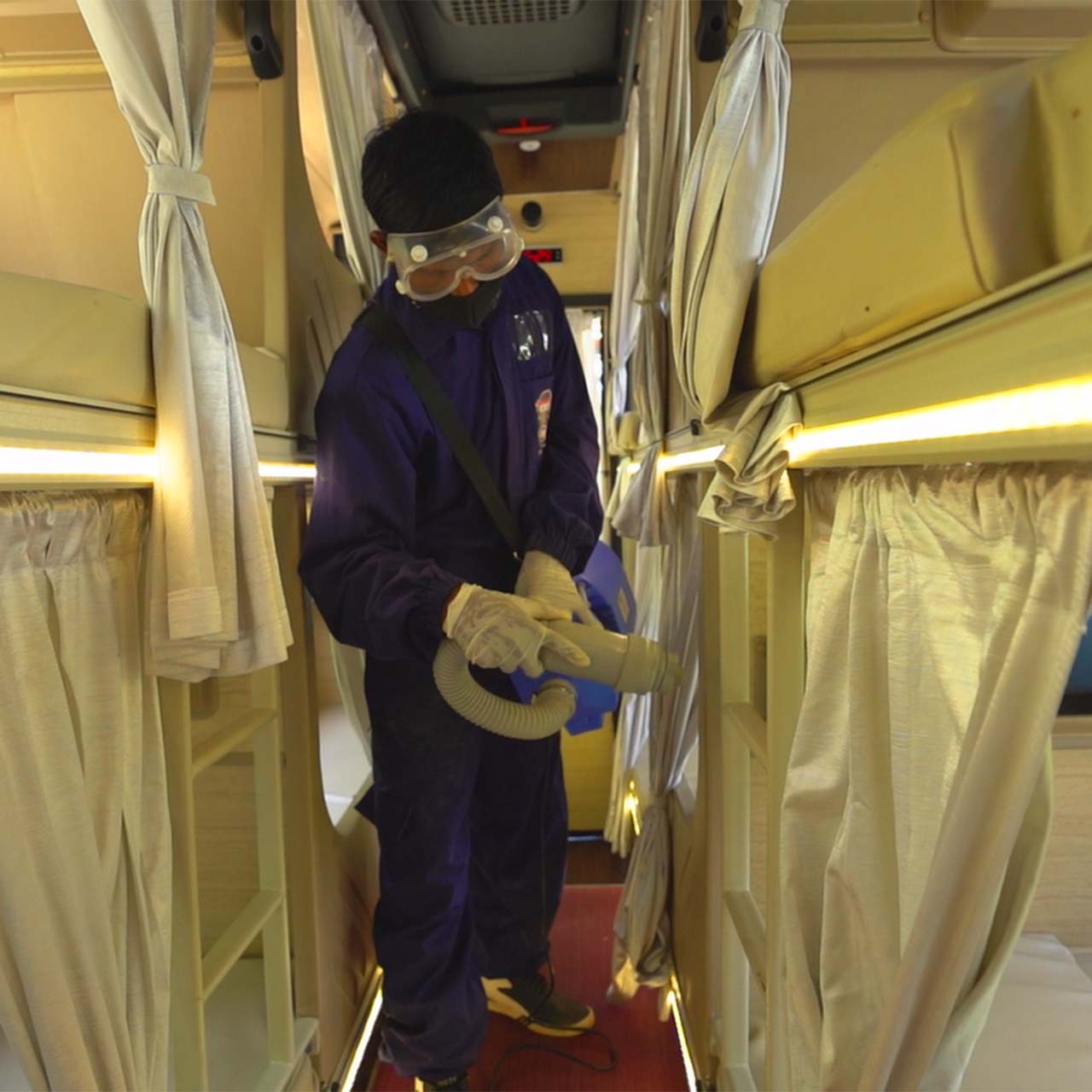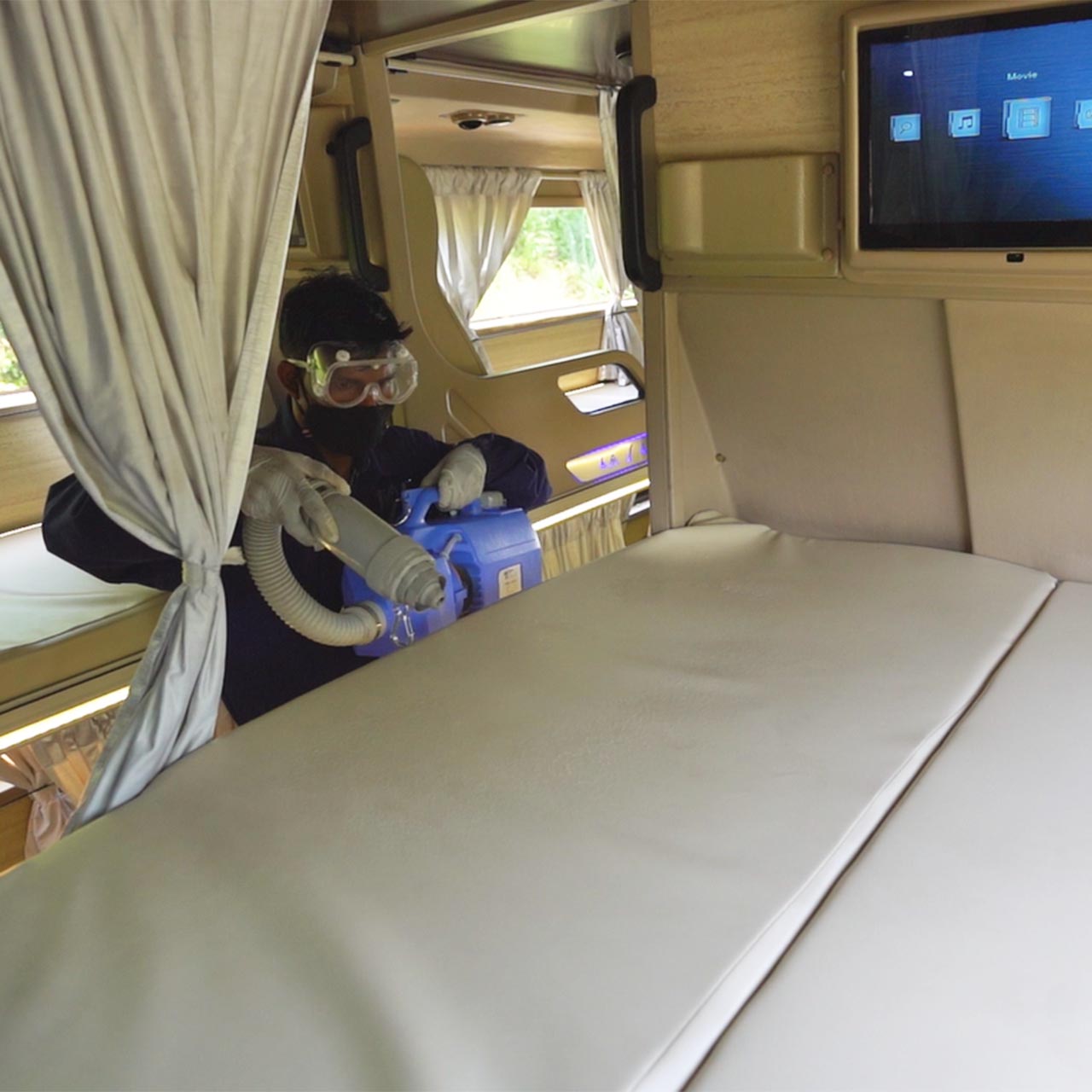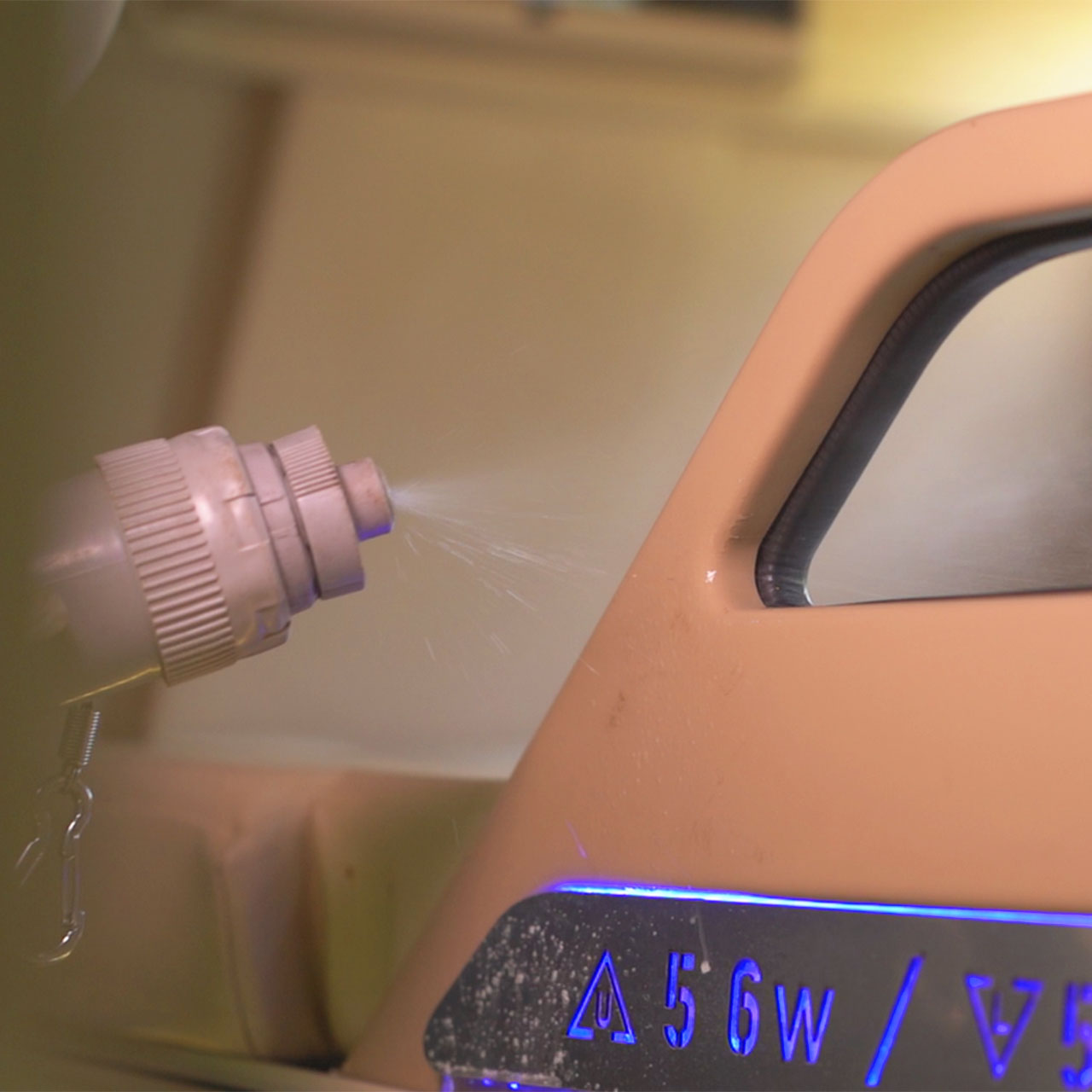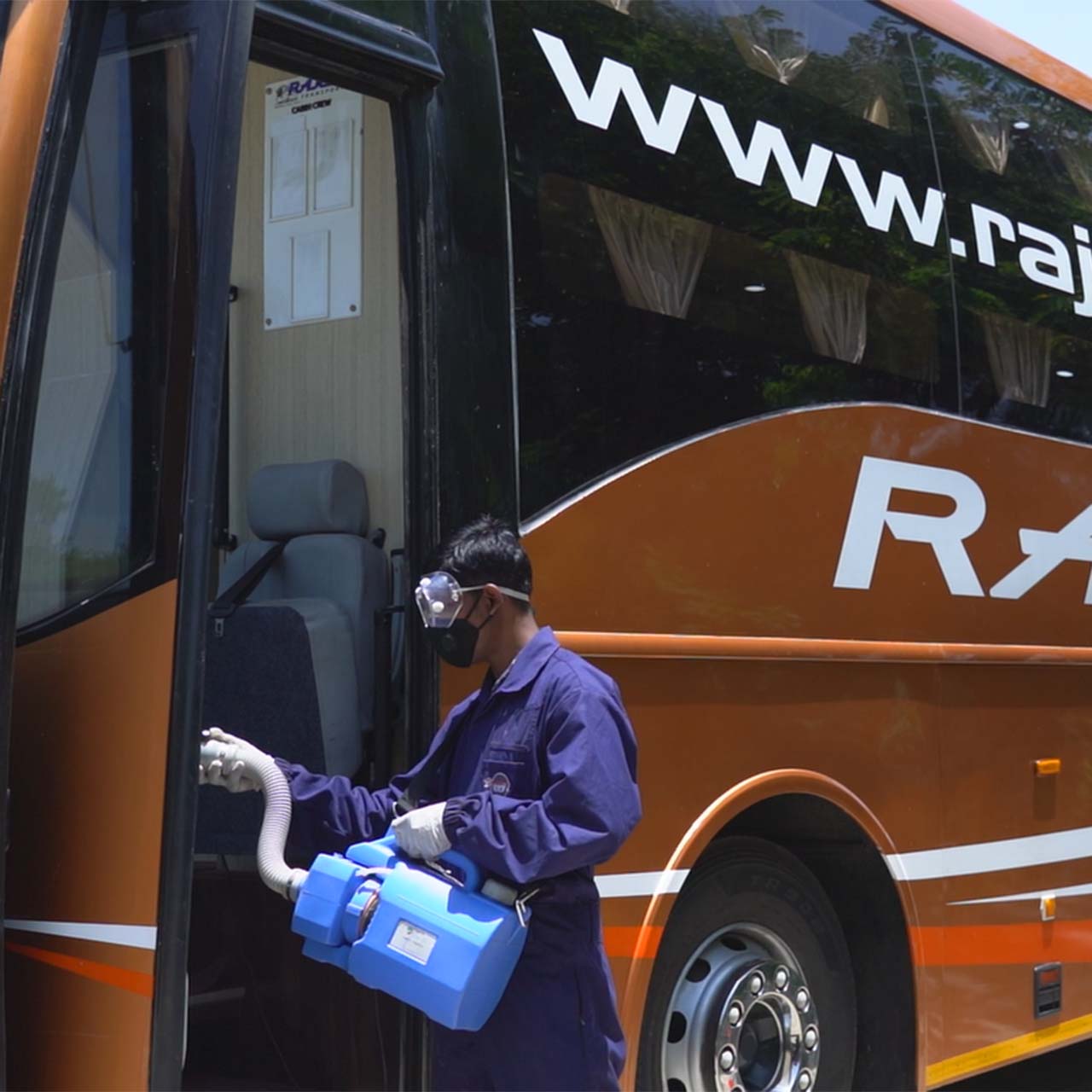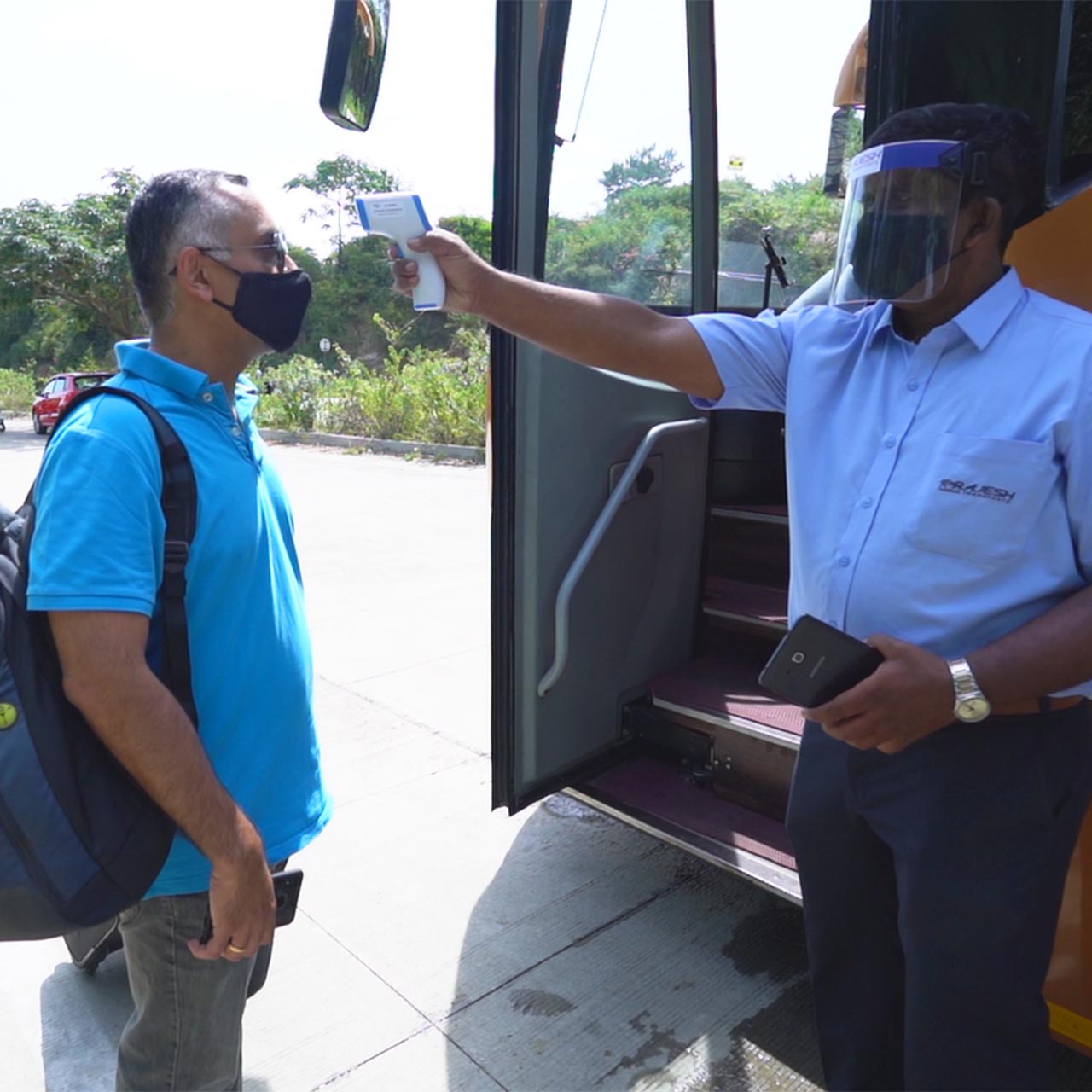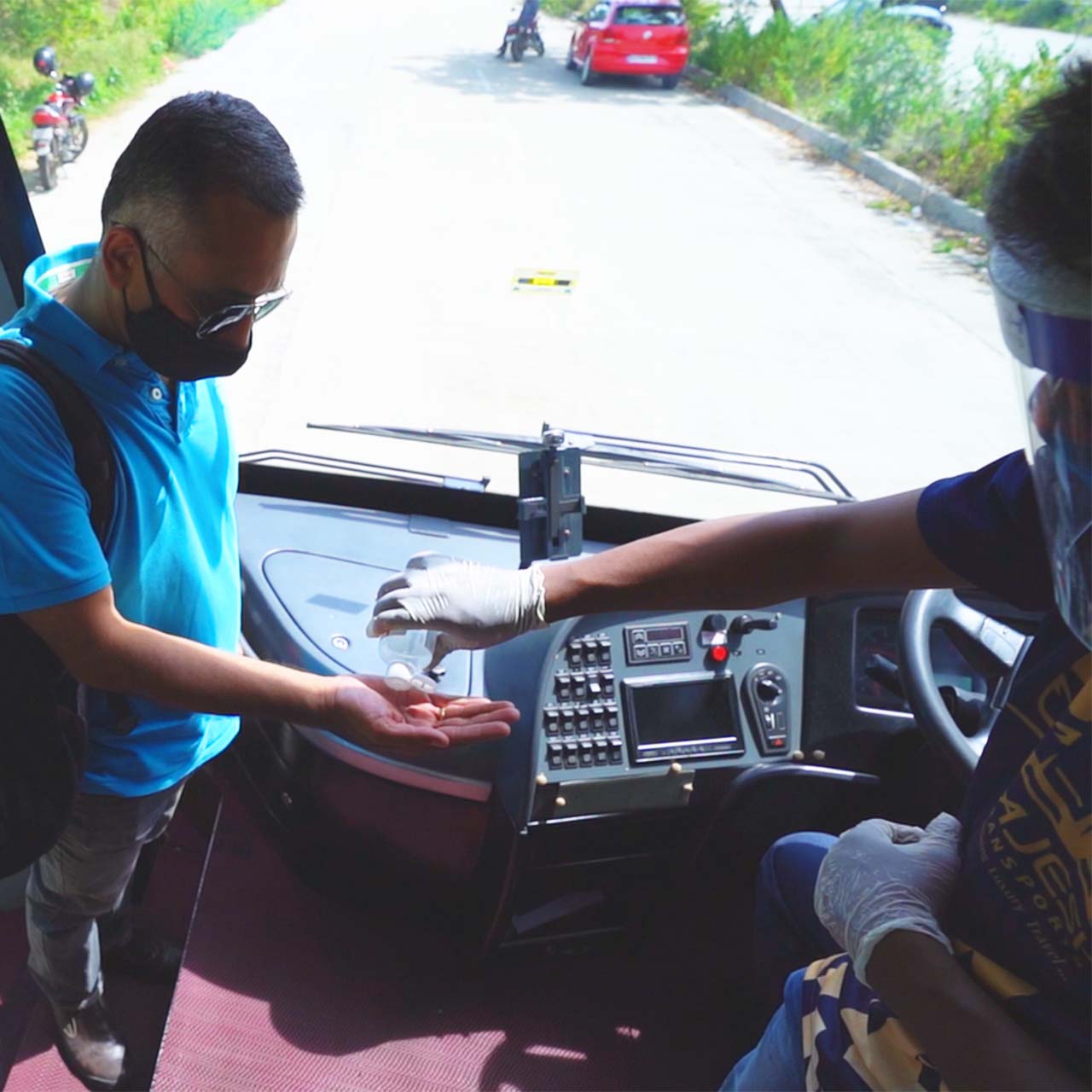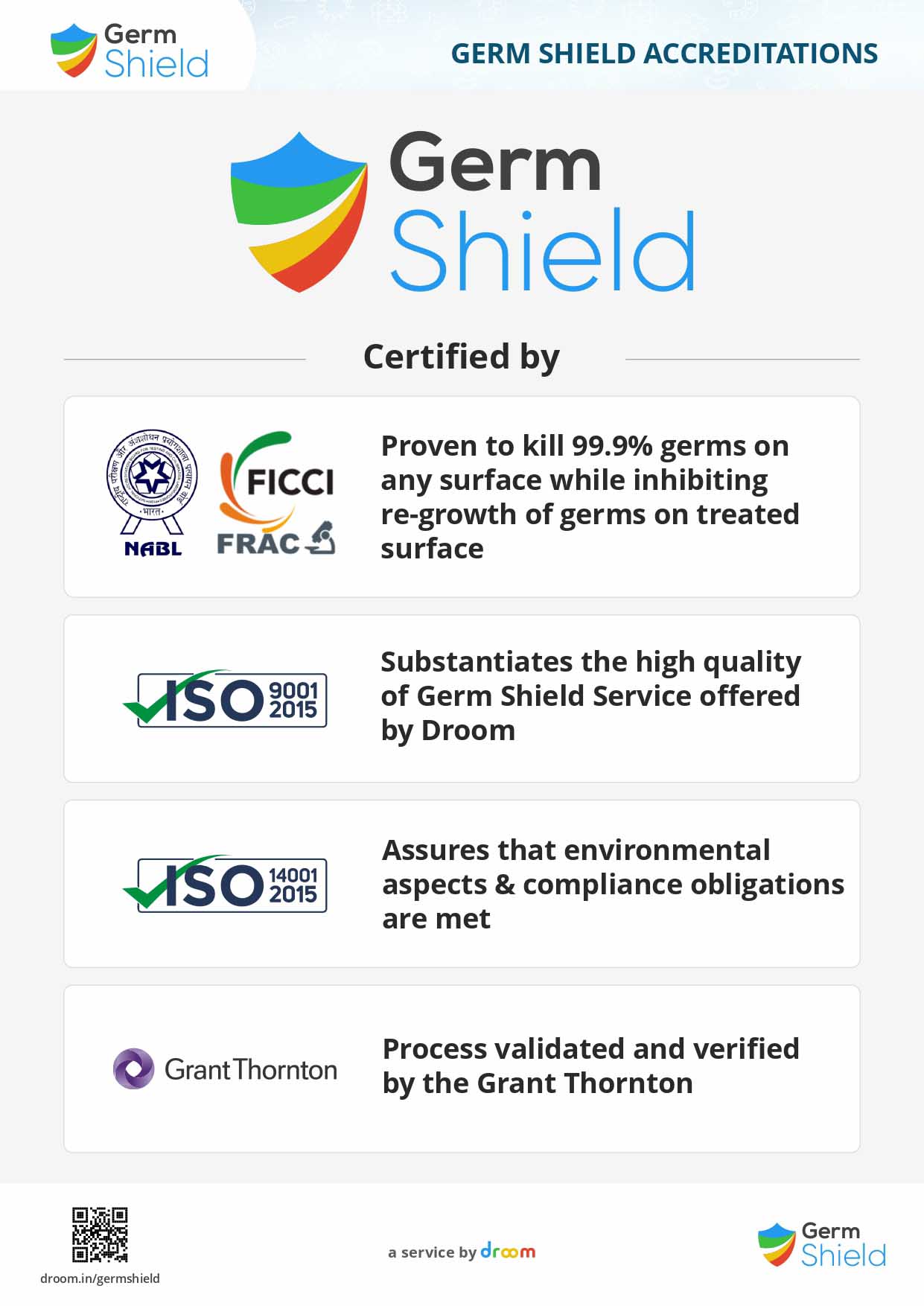 What is germ shield treatment?
Germ shield treatment is a service by Droom, wherein a solution which is normally used by urethane cross-linked chemical industries is used to prevent the spread of the droplet-based coronavirus. It is EPA Certified and 100% eco friendly.
The liquid solution provides a protective layer on the surfaces of our bus seats, handles, and other parts. This ensures no infectious microbes, that may spread this deadly disease thrive on our buses. Droom has certified applicators for this purpose. So you can be assured that only the best hands are working towards making your journey safe.
As a part of Germ Sheild service, Droom also keeps a track of the effectiveness of this treatment and educates the customers about the safety measures on its online platform.
How does Germ shield service help fight coronavirus?
Staying true to our stature of providing luxury services, we chose the best antimicrobial treatment which has a proven record to:

Provide antimicrobial coating with 99.9% germ kill protection
Sanitize the leather, fabric, and some other porous material
Have a 5-star rating for its effectiveness
Provide certified staff who are well trained to handle this job with perfection
Other than these, germ shield services also pride digital swab test to check for contamination in passengers, if needed.
To take extra precautions, we also practice social distancing inside our bus. Therefore, the number of tickets available for booking are lessened. Also, we conduct mandatory temperature checks of our passengers before boarding. Wearing a mask is also a must if you wish to travel with us. This has made our onboarding process a little long, but you know its worth your health.
As the world is coping to live with the virus around, the only way to stay safe is to take ample precautions and travel only when necessary.
With us, you can always vouch for a luxury ride without any fear.